If you are interested in our breeding and puppies, please contact us right away. Information about how we choose future families for our puppies can be found here.
Winter 2023/24: Conan x Ronja
Conan Of Kahnawake and Ronja (Emma Of Kahnawake) mated on October 24th. On November 24th, pregnancy was confirmed by an ultrasound scan. So with everything going well, we will have puppies around Christmas.
| | |
| --- | --- |
| CJW20 JCh Conan Of Kahnawake "Conan", ©2021 by Rüdiger Stegmann | Emma Of Kahnawake, called Ronja, ©2021 by Carolina Jurgutat |
Conan is a wonderful partner in crime for outdoor sports like hiking and bike-joring. In 2020 he gained his Junior Champion title in just 2 shows and went Club Junior Winner 2020.
Ronja lives with friends and is a trekking afficionado who already has hiked some of the most beautiful Northern trails in Lapland. She was shown only a few times and gained excellent results all over, yet she is more of a sporty family girl with a sweet character, but does not really like the show business.
Serious inquiries welcome!
Pedigree of this mating at Pedigree Online
Spring 2024: N.N. x Opra
We are hoping for another litter out of our beautiful lady BISS MCh Inner Vision Wolfblood "Opra". Since she has been quite successful in the show ring, we have some interesting ideas for her. We will be happy to talk about Opra's last litter, so do not hesitate to contact us.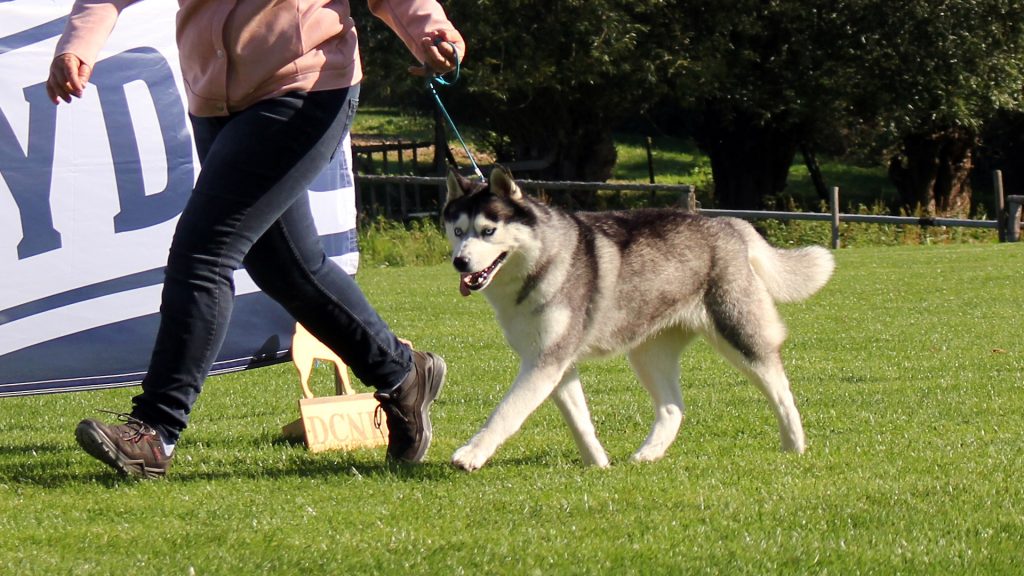 Summer/Fall 2024: Chinook x Feli
Our first attempt to breed Chinook (Riverjunction's Chinook Of Arctic Fire) to Feli (Felicity Of Kahnawake) failed, but we hope for another chance before winter 2024/25.
| | |
| --- | --- |
| MCh MJCh Riverjunction's Chinook Of Arctic Fire "Chinook" (©2022 by Ilonka Ruppert) | Felicity Of Kahnawake "Feli" (©2022 by Katharina Donges) |
Chinook is a lovely and active dog who already made a lot of achievements in the show ring. He is bred by Anja Becker (Riverjunction's) and owned by Ilonka and Klaus Ruppert.
Feli is our daughter's family dog and her older son's big love. Just like her mother Opra, she is a very friendly girl and loves to pull and play.
In the showring she gained excellent results and some Best Juniors.
Pedigree of this planned litter at Pedigree Online
More to follow…