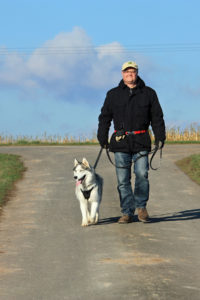 We went to the dogs in 2010. And it had to be a Siberian Husky. Nothing else.
At first, we contacted Nordic dog rescue organisations, but we never got anywhere close to an adoption, because either the dogs were chasing cats (and our boy Jakob was and is privileged for already being with us for years) or we did not agree about the course of action.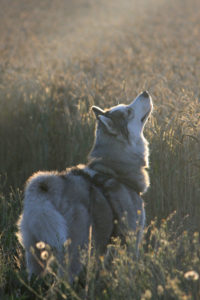 In the end, we started looking for a reputable breeder, and then met Sylvia Gusinde (Zausel's Siberian Huskies). Sylvia entrusted us with a girl from her litter J of 2010 (Ziemabora's Yippie-Ki-Yay! x Zausel's U Don't Catch Me), Zausel's Joy Division, whom we called Maggie.
Maggie was an utterly beautiful and headstrong princess who turned our life upside down quite a bit. She looked just gorgeous and was well aware of people getting ecstatic in her presence. Sadly she died prematurely, when she was hardly four years old.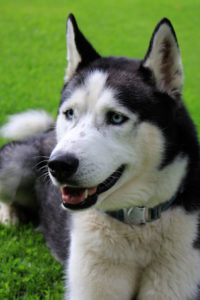 After Maggie had passed, I volonteered walking dogs at the local animal shelter – and there he was, a huge three and a half year old Alaskan Husky. Actually, we did not feel fit for a new dog yet, but his calm and confident nature swept us off our feet and eased the pain in our hearts.
Now we were ready for another pup. And of course, it had to be from the Zausel's kennel. On All Saints' Day 2014 Zausel's Red Rose moved in with us, beloved Kira.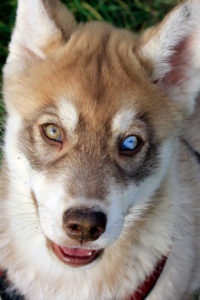 With her, I entered my first dog show, and if she hadn't won her class, I certainly would not have continued showing her. But since this blithesome and gentle girl was rated as "very promising" and "excellent" several times, we started to talk about plans to carry forward those wonderful qualities with fitting sires. Hence we went through all the procedures to be allowed to breed according to the rules and regulations of the DCNH and to use a kennel name protected by the FCI.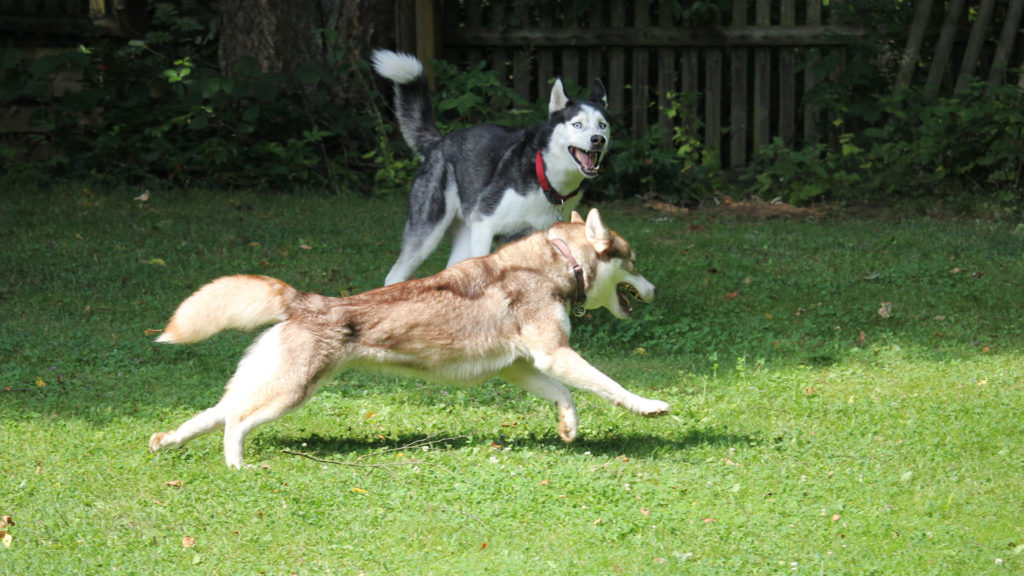 Our first litter in fall 2016 changed our lives forever. It was like a miracle to us to watch the three babies grow up, loved and protected by their mom Kira – and another miracle was that we made new friends, searching for the best homes for our pups. Very good and close friends.
| | |
| --- | --- |
| Litter A Of Kahnawake | Litter B Of Kahnawake |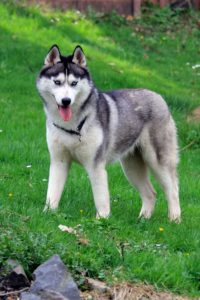 While in spring 2018 our second litter grew up in our home, Opra (Inner Vision Wolfblood) joined our pack, a beautiful bitch from the renowned kennel Inner Vision in North Macedonia. She had already proved her qualities in Leipzig 2017: Exc.3/11 in a strong female Junior class at the World Club Show and Exc. in the World Dog Show, where she was the last junior female to leave the final cut before the first 4 were placed, also in a strong female Junior class of 36.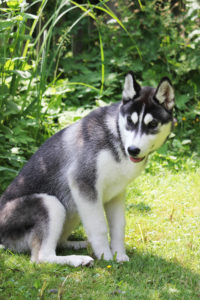 Not much later Ezri (Zaltana Kissed By An Angel In Kahnawake) came to live with us, a young bitch bred by the Zaltana kennel in Poland. Back then we started planning to move to the countryside where it is easier to run a kennel than in a suburb with tons of restrictions. We purchased a grange in Ruhlkirchen, a small village in Eastern Hesse north of the Vogelsberg, a place with a nice parcel of land and lots of storage room.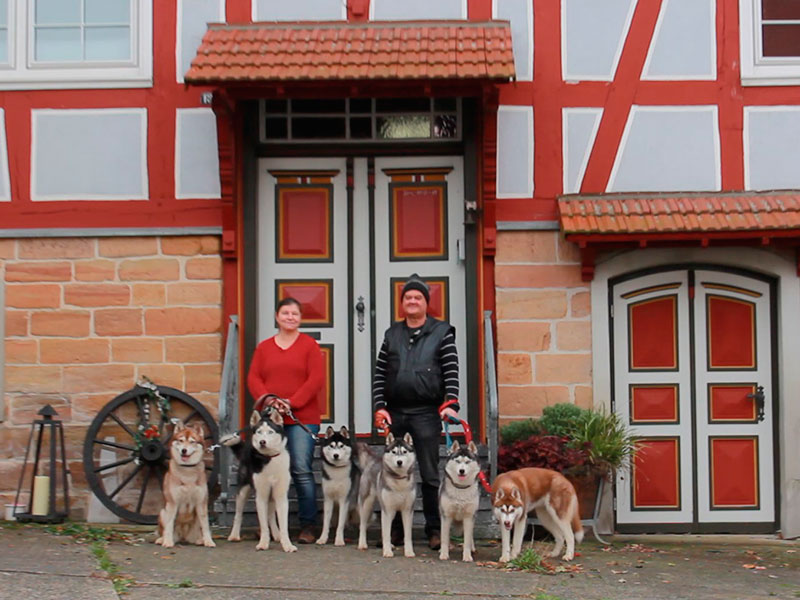 Here our third litter was born, their mother was Nukka (Almundis of Kahnawake), the girl from our litter A.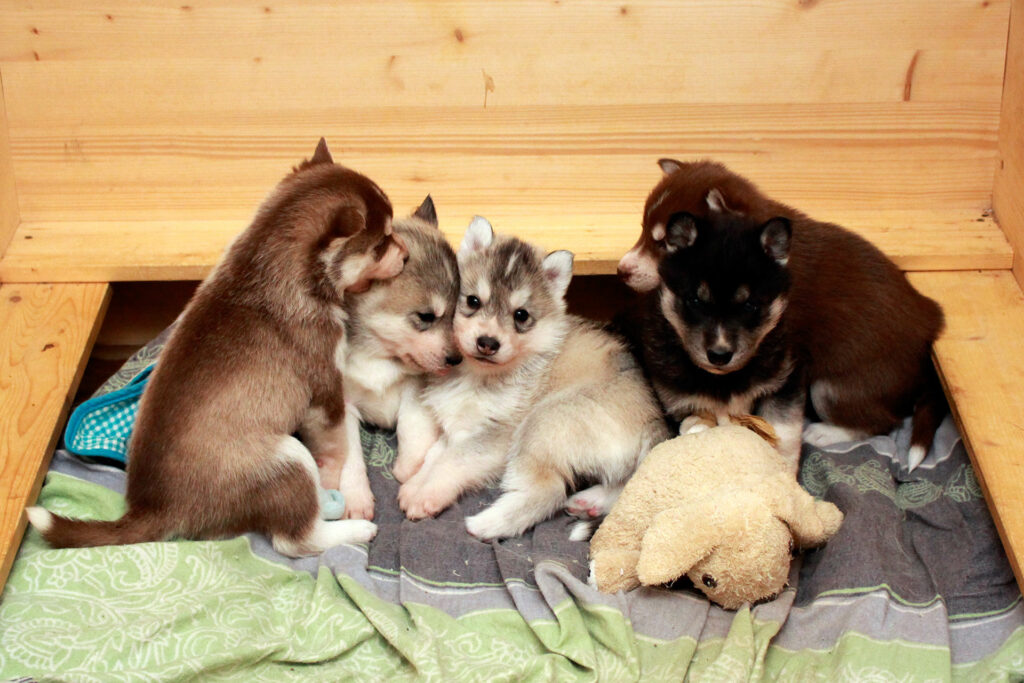 Several times we tried to breed Opra, but failed. We had been traveling in vain several times, hence we decided to get a stud dog for our kennel. We chose Shakaar (Inner Vision Carbon Monoxide), a cheerful and handsome young boy. Shakaar got his breeding license quickly with no restrictions, so that we mated him and Kira in beginning of December 2019. Litter D was born on February 5th/6th 2020.
End of March 2020, we mated Shakaar with Ezri, and two months later she gave birth to her first litter, litter E. This mating is our first attempt to linebreeding, and we are thrilled to see the little ones growing up.
| | |
| --- | --- |
| Litter D Of Kahnawake | Litter E Of Kahnawake |
In fall 2020 Tio (Benedictus Of Kahnawake), the oldest boy from litter B, was bred to Opra and luckily she got pregnant. The day before New Years Eve, our F'babies were born, three girls, called the "Three Graces".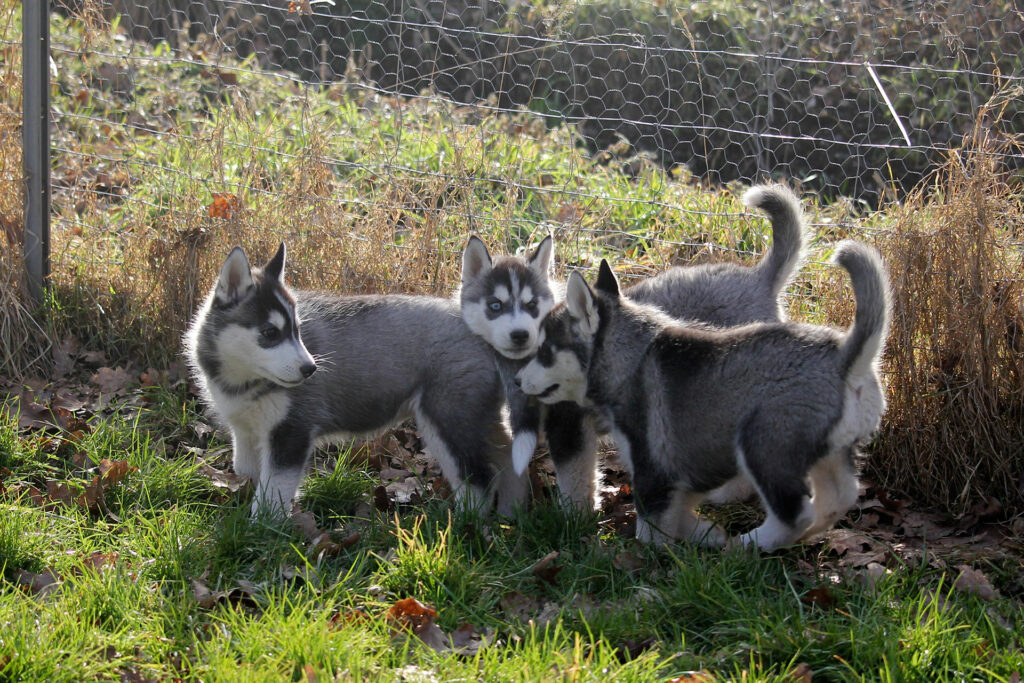 Of course, we love to enter our dogs at dog shows and enjoy good results, like Opra's win at the 19th Lahn-Dill Show 2020. But much more important to us is living with these wonderful dogs and enjoying dog sports which keeps us all healthy and happy. And we cherish all the friendships with many people who adopted one of our offspring. Usually two times a year, we hold a meeting for all "Kahnawakes" on our farm.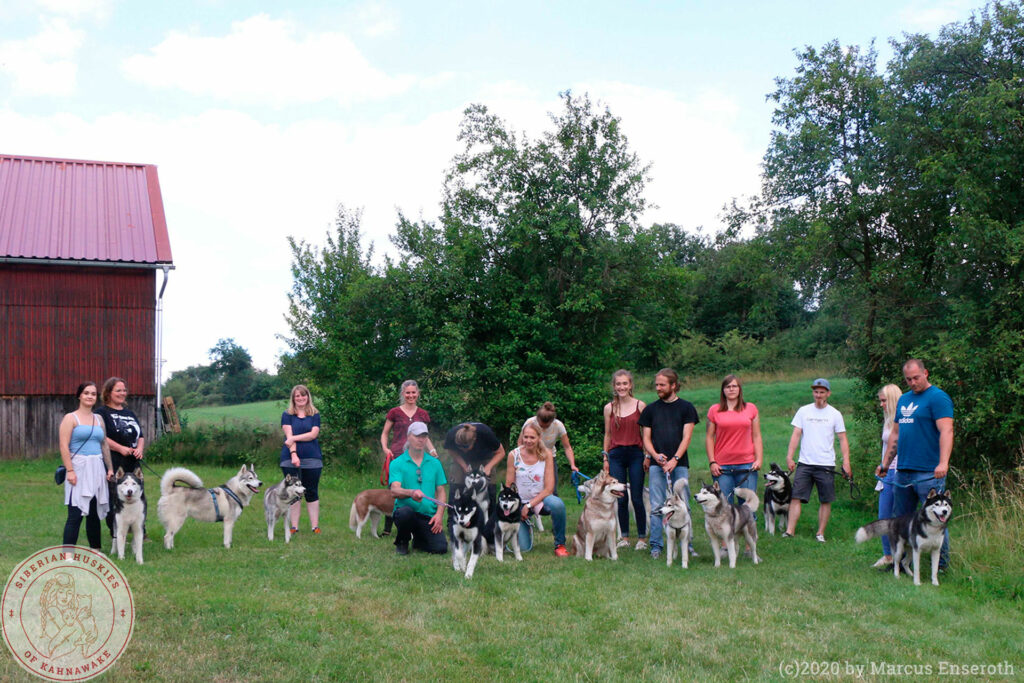 So now we are hoping that the pandemic will be contained this summer.
Helmut & Iris Kammerer, spring 2021