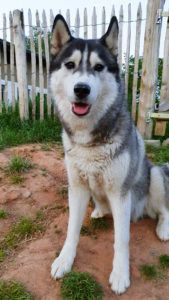 Here they are, the E'babies – as seen in an x-ray. Today we had her x-rayed: there are 6 puppies growing in Ezri's belly, just like the sono showed 3 weeks ago. The babies are not too big and seem to have grown nicely. They are due sometime next week and we are hoping for a smooth delivery.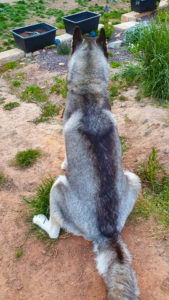 Ezri herselv seems calm and relaxed – quite surprising, considering her fresh and vivid spirit. Yet, she is like smiling all the time, eats and drinks as usually and loves her walkies and runs in the garden and the yard. So we do not worry.
Her pregnancy is entering the final lap, she will get even bigger, be spending time lounging and lazing and being pampered a lot. And we are looking forward for the l'il "guinea pigs"…
Her time will be coming soon. And, hopefully, we are well prepared.