Last weekend, the first I'babies left with their happy families for their furever homes. First, Ismael was picked up right after the breed warden had checked kennel, pups and mom on Saturday. On Sunday, Milou (Innocent), Ignaz (Ignatius) and Kenai (Isidore) were happily embraced by their people who, understandably, wasted no time taking them home.
Now Inuk (Ivo), Erza (Isabella) and Tofu (Ibar) were left here and their mommie Ezri who was quite uneasy and puzzled. By the time, she had almost cut the cord, yet she expressed her feelings about some of her pups having left, quite bluntly.
Monday turned out a hot summer day, so I spent the morning with Ezri and Inuk (Ivo), Erza (Isabella) and Tofu (Ibar) in the shadowy dogyard, enjoying a cool breeze.
Spending a summer's day in the schadowy Dogyard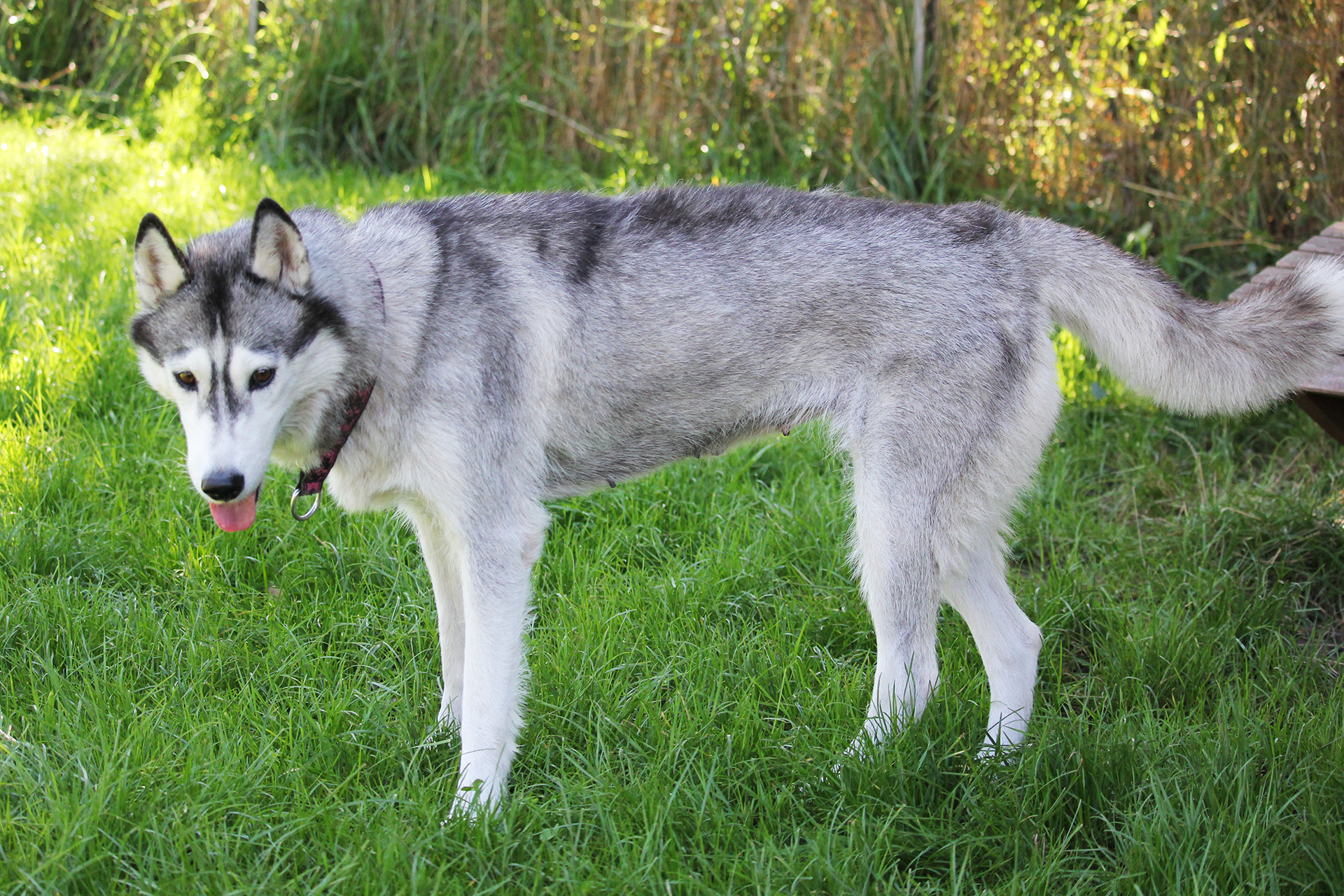 In the afternoon, Inuk (Ivo) was happily picked up by his family.
Now it was time for a lazy summer stroll with Ezri who really enjoyed herself walking the fields and hunting mice.