After Feli now Ezri (Zaltana Kissed By An Angel In Kahnawake) is bred as well. The litter-to-be is sired by Thor (Inyabu Marvel) from Kroatia, bred by Nives Medunjanin Božičević (Inyabu, HR).
Last Saturday, I started my Voyage. After an overnight stopp near Munich, I drove unhurriedly through South Bavaria, Salzburgerland, Carinthia and Slovenia, until I reached Zagreb. During their first date, Thor was still a bit lost – I had left early -, but both dogs really like each other from the beginning.
This match made in heaven had a couple of dates, so aside from that there was time for some walks through less known areas of Zagreb and we enjoyed the area of Lug Samoborski near the Slovenian border. Unfortunately it was quite cold these days.
On Tuesday I drove back to Munich after a succesful mating.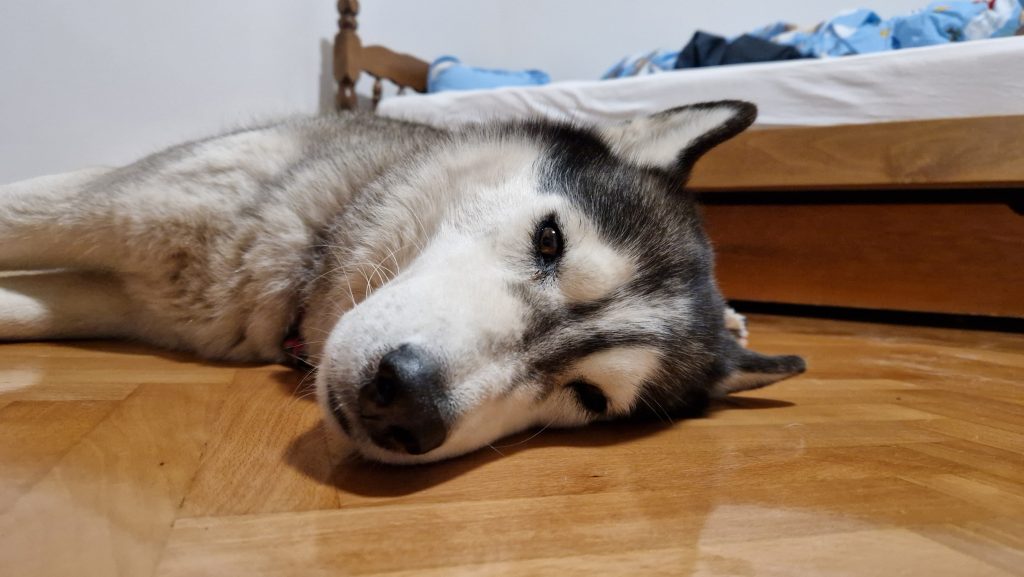 Thank you to Nives, Thor's breeder, and his owner Vedrana Miholic to generously let us use this fine boy to sire Ezri's next litter. Thank you to Nina Zubrinic and Stipe Predanic in Zagreb and to my in-laws near Munich for your great hospitality during the days of our journey and our stay in and around Zagreb. Without you this mating would not have been possible!
More information can be found under "Current Breeding Plans"!