The echo scan showed it clearly: Opra (BISS Ch Inner Vision Wolfblood) is pregnant, five or six babies sired by Tio (Benedictus of Kahnawake), are growing nicely. With everything going smoothly, the puppies of litter F will be born around New Years Eve.
We are really thrilled to welcome these babies. Due to a lot of chaos after our move at the end of 2018, Opra didn't accpet to be bred, although we tried two times in 2019. But this time she happily accepted Tio, the firstborn of our litter B. And so his dam, our retired foundation bitch Kira (Zausel's Red Rose) is becoming a granny for the second time.
Because there are many people interested in our puppies, we cannot invite more people for this litter. So if you are interested in a puppy out of our breeding generally, please take a look at our current breeding plans and our policy in placing puppies and contact us!
Pedigree of future Litter F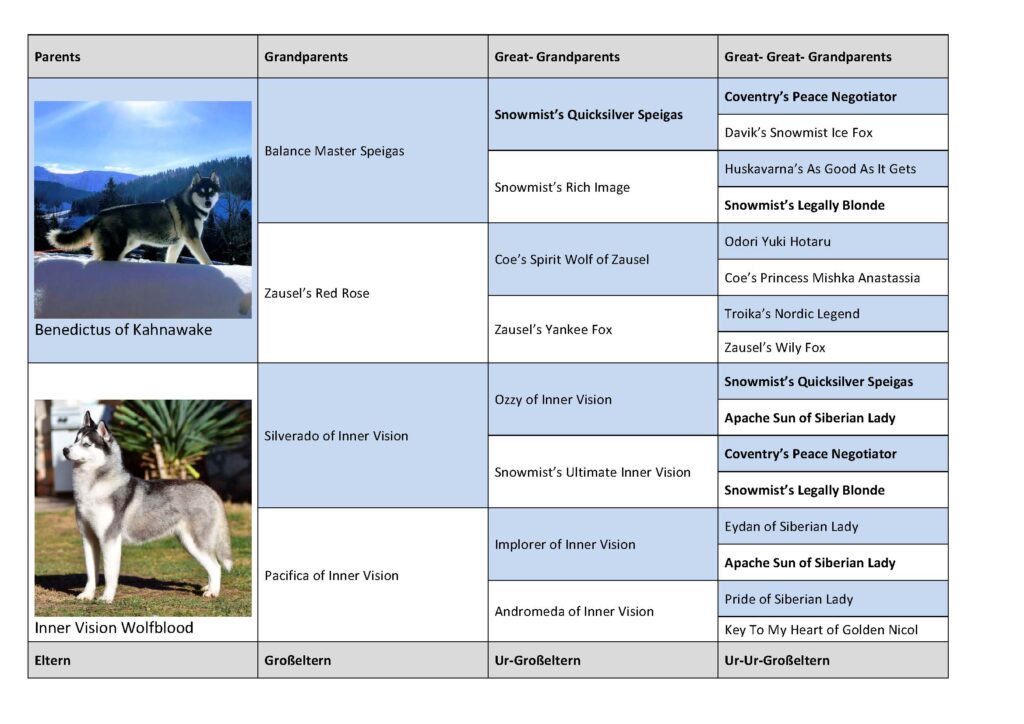 Due to the current restrictions and the imminent lockdown in order to fight the Covid-19 pandemic in Germany, visits are not possible at the moment.